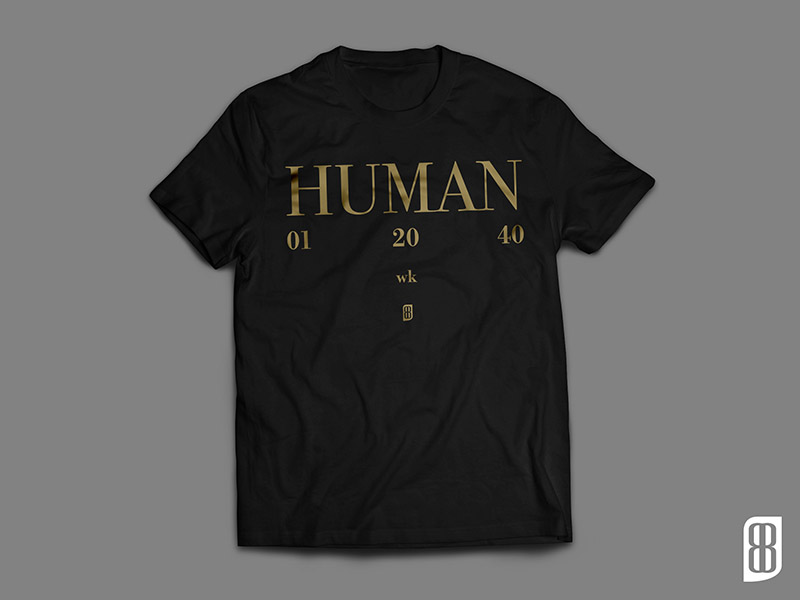 HUMAN
HUMAN: 01-20-40
What does it mean to be HUMAN? What does it mean to be a person?

My journey began at 01 (the second, the hour, the day, the week). As did my wife's and yours.
Both of my daughters began their journeys at 01. Gabriella, my oldest, was not with us for long. God blessed us with about 05 weeks with her in the womb, before her time ended due to an extra chromosome. My use of "she" and "her" are not merely symbolic. We were able to conduct a test which revealed her sex and cause of death. Yes, even at about 05 weeks old.

My second daughter, Jeanine, was blessed to complete her journey from 01–02–40+ weeks, and was born to my wife and I in July, 2018. Each day we had with Gabriella in the womb was a blessing. Each day we have with Jeanine, those in the womb and since she was born, is a blessing.
This design is an affirmation of the truth that each human, each person's journey begins at 01.

Genesis 1:26–27, 9:6b; Psalm 139:13–16.
All prints are done on 100% ringspun cotton shirts. The pre-shrunk shirts are a soft cotton, instantly loved by those who wear it. All art is done by Bryan Butler.